Hold the X-axis gantry beam like you would a motorbike handle and try to twist it. If there is any noticeable free movement then it may indicate the Z-axis slider blocks need to be tensioned.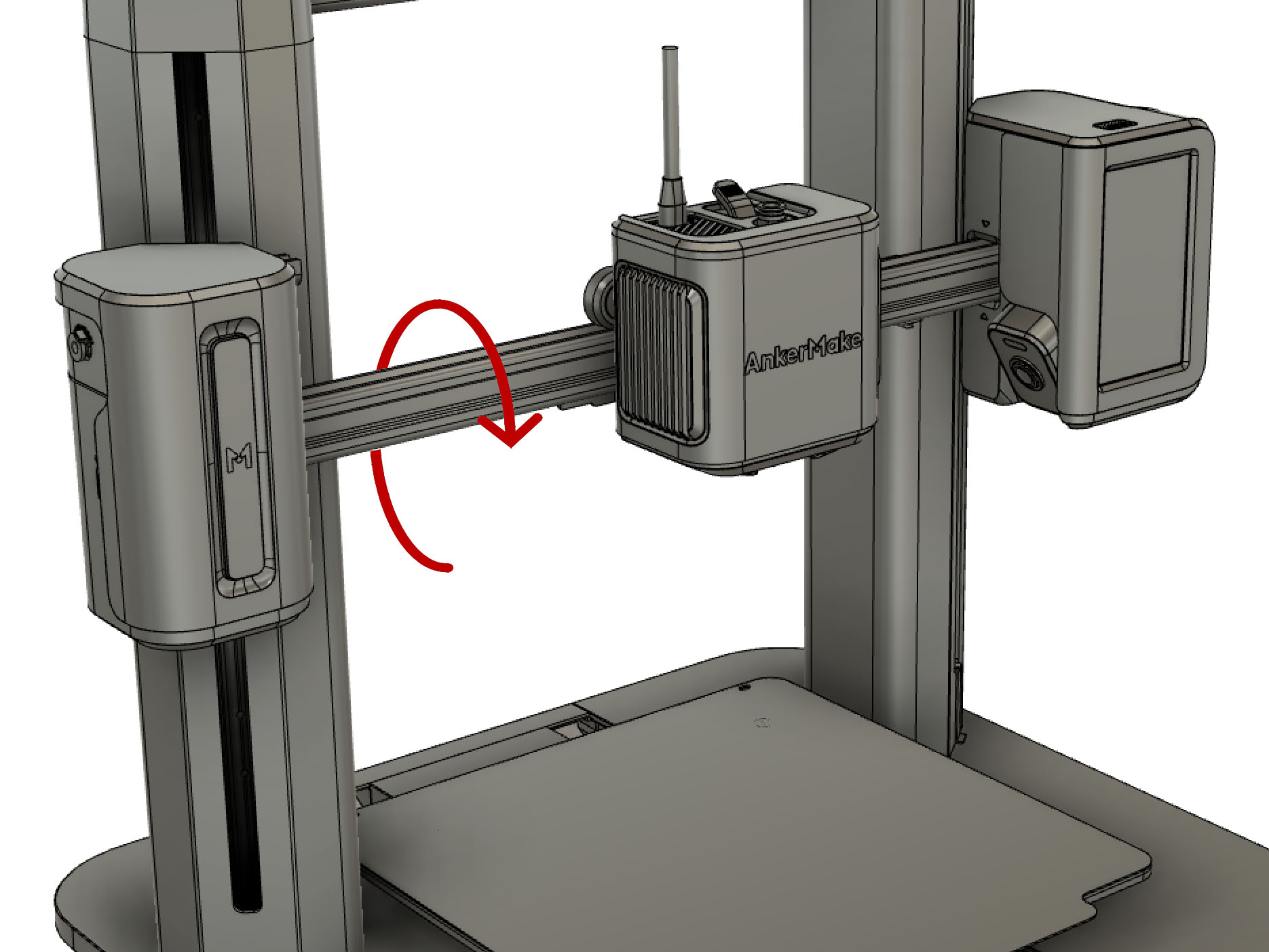 ¶ What is it and How Does it Work?
Inside the two aluminum vertical columns are plastic sliding blocks that ride within grooves embedded within their interior. This is different than the majority of 3D printers in which use wheels. Sliding blocks provide more surface contact area so they are more stable, however they need to be tensioned correctly.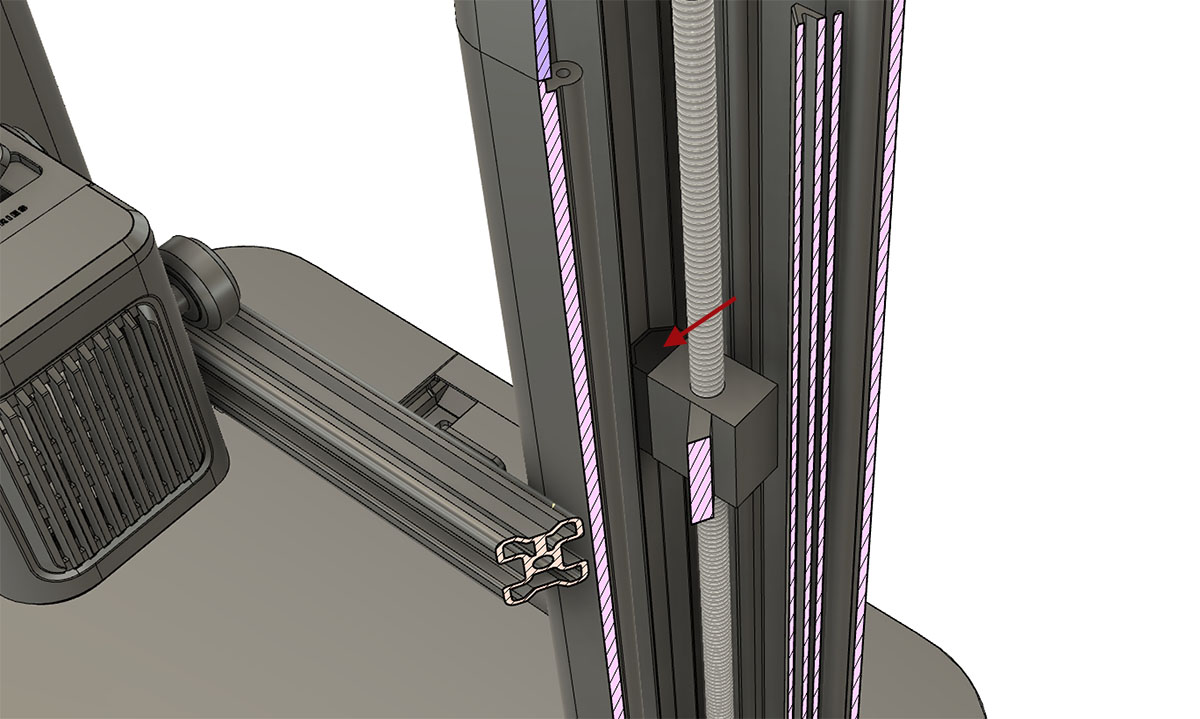 Below is a view from above of the vertical column.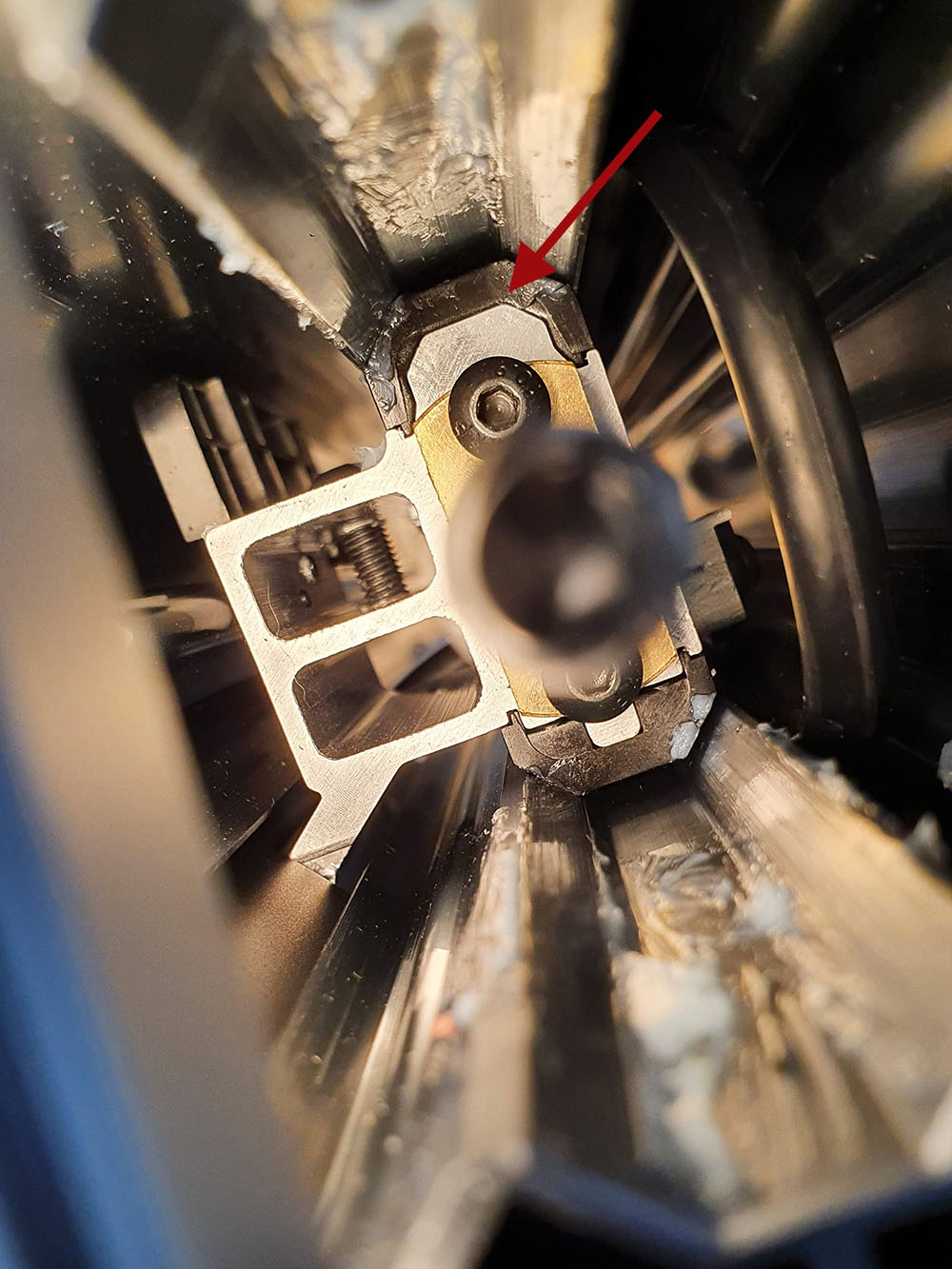 The X-axis gantry beam is used to pull the Z-axis sliding blocks inwards against the vertical columns. A screw on the left side is used to allow adjustment of the force.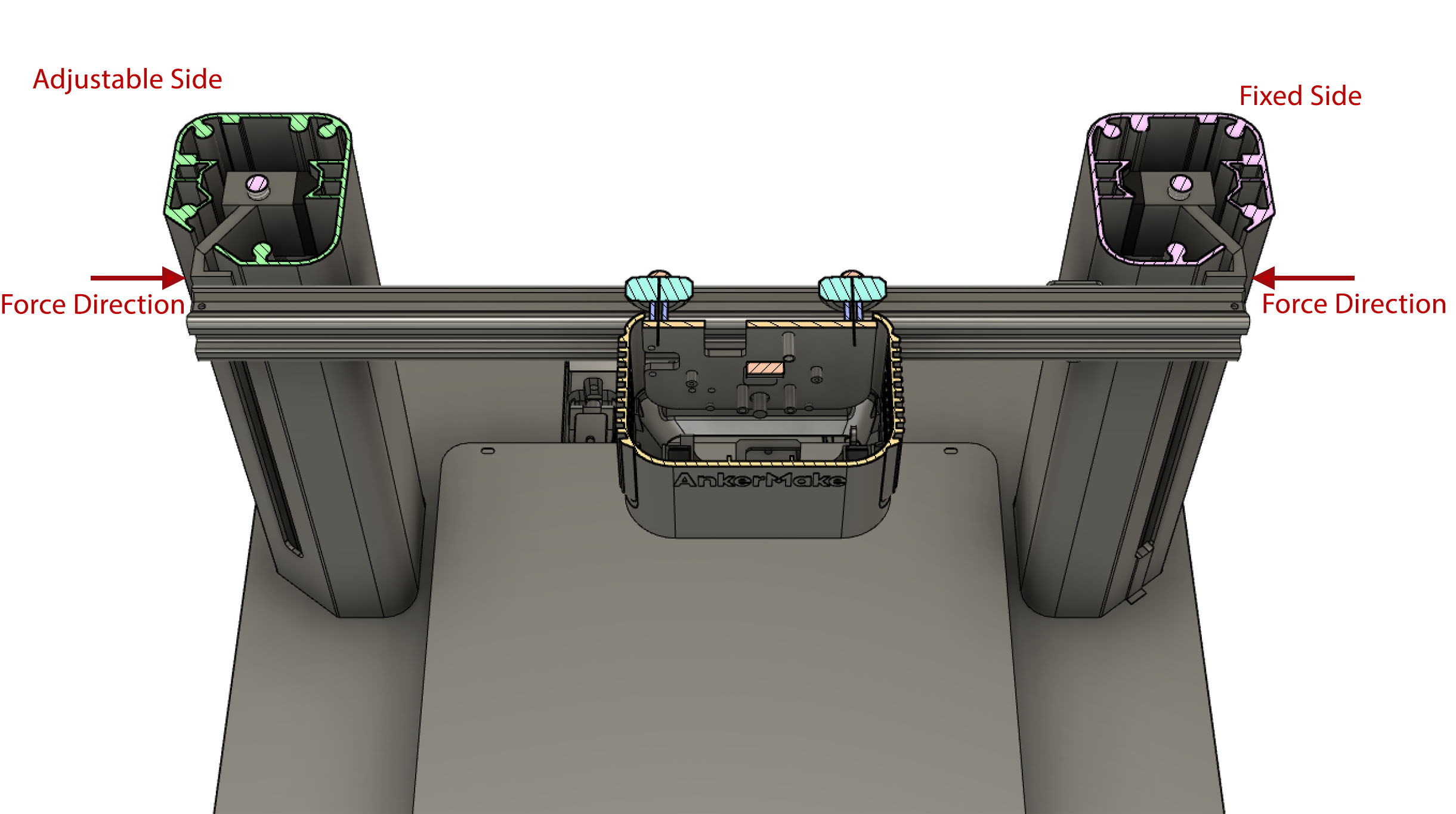 To access the tension screw that applies pressure across the gantry beam, please continue reading below.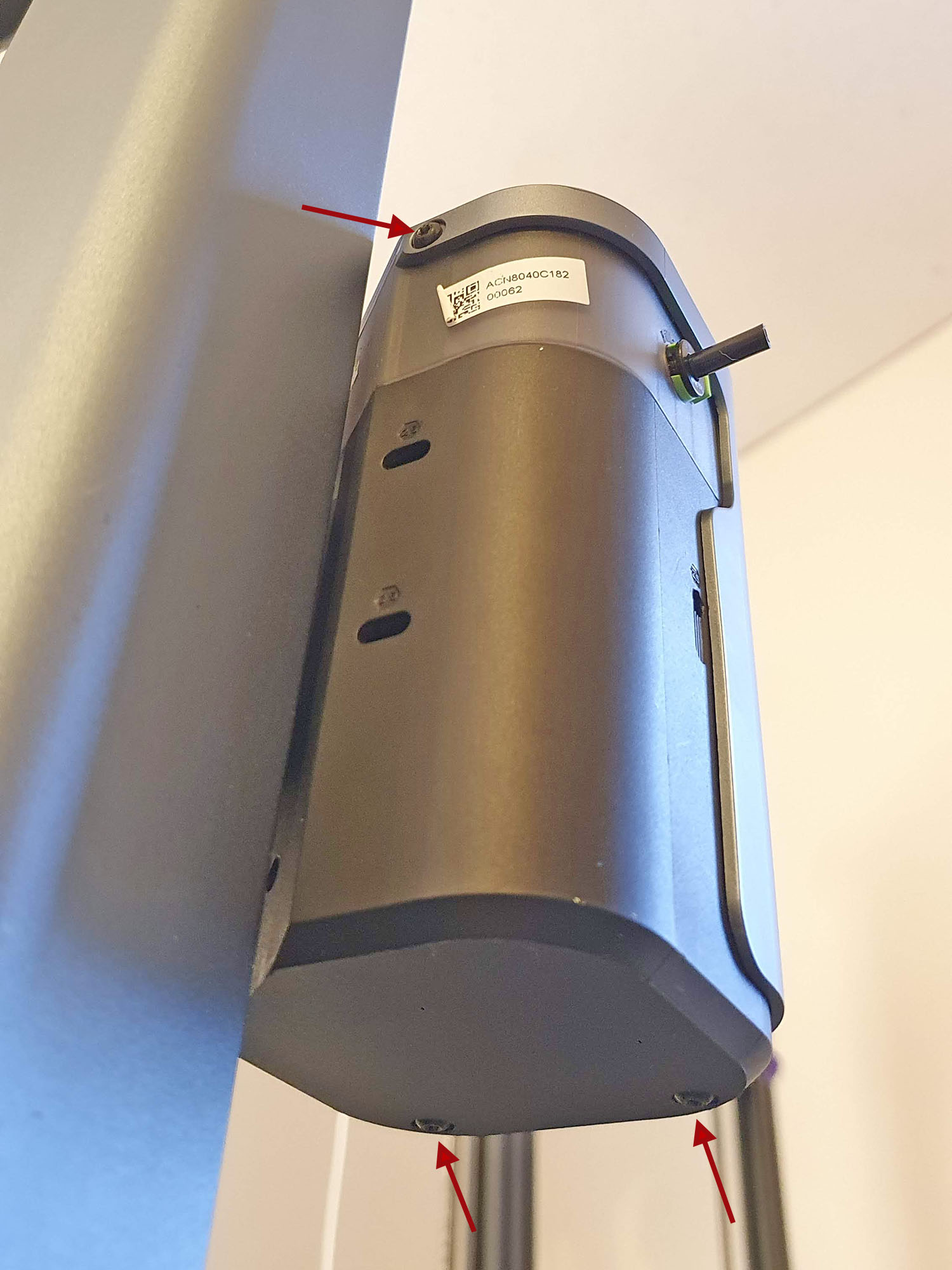 ¶ Remove the front cover by lifting up and out.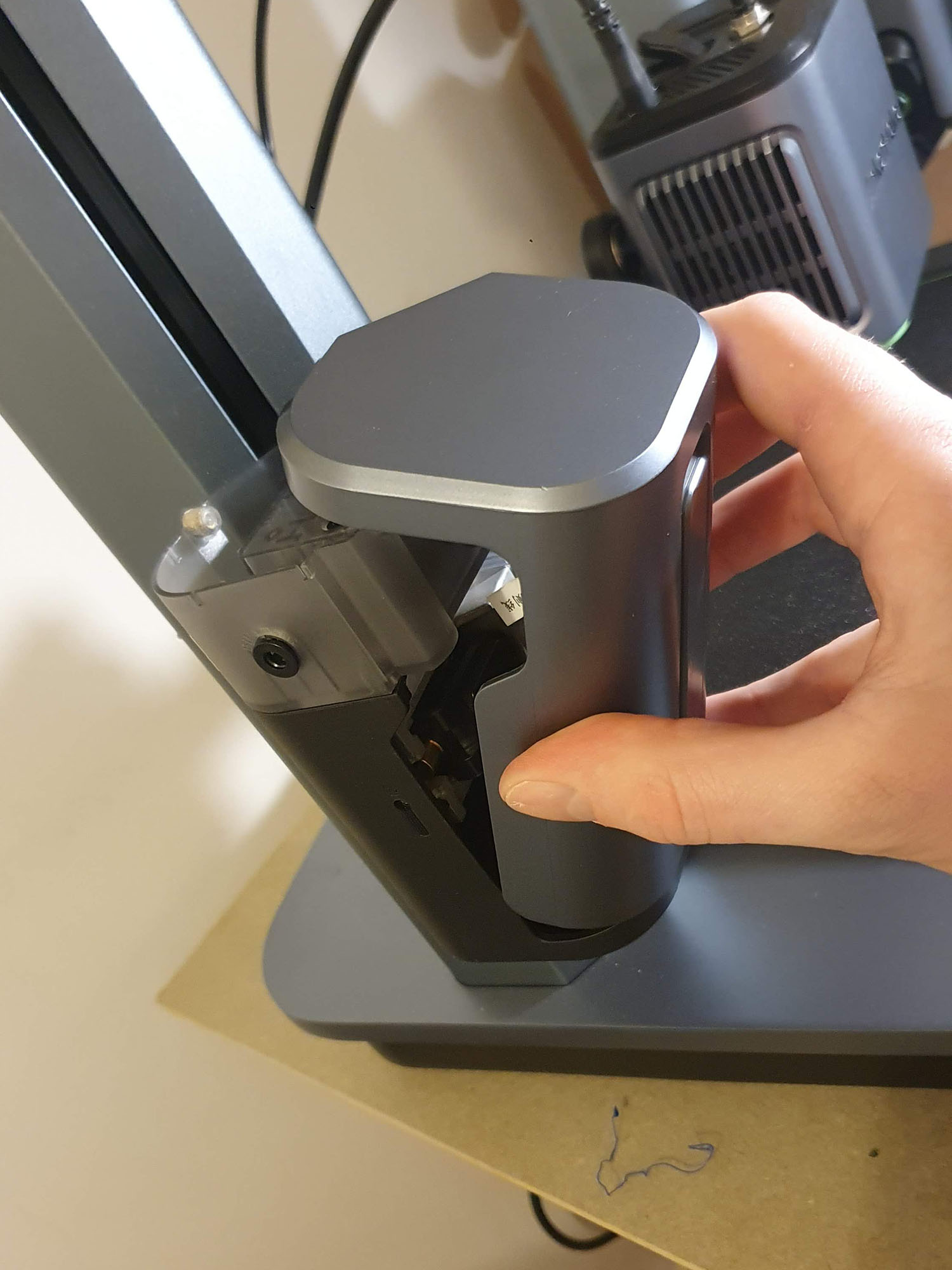 ¶ Release these two cables (RGB lighting and Filament Sensor).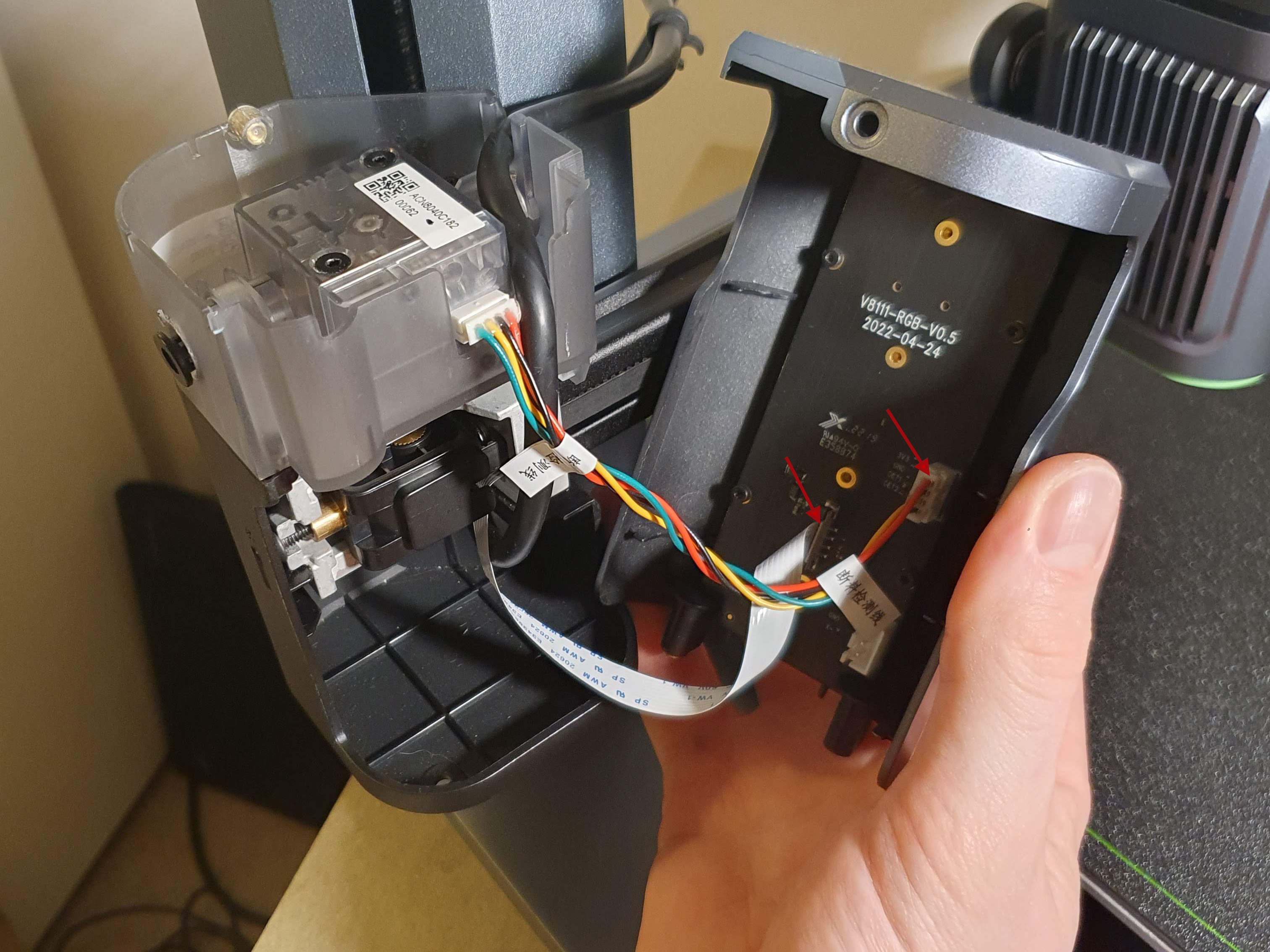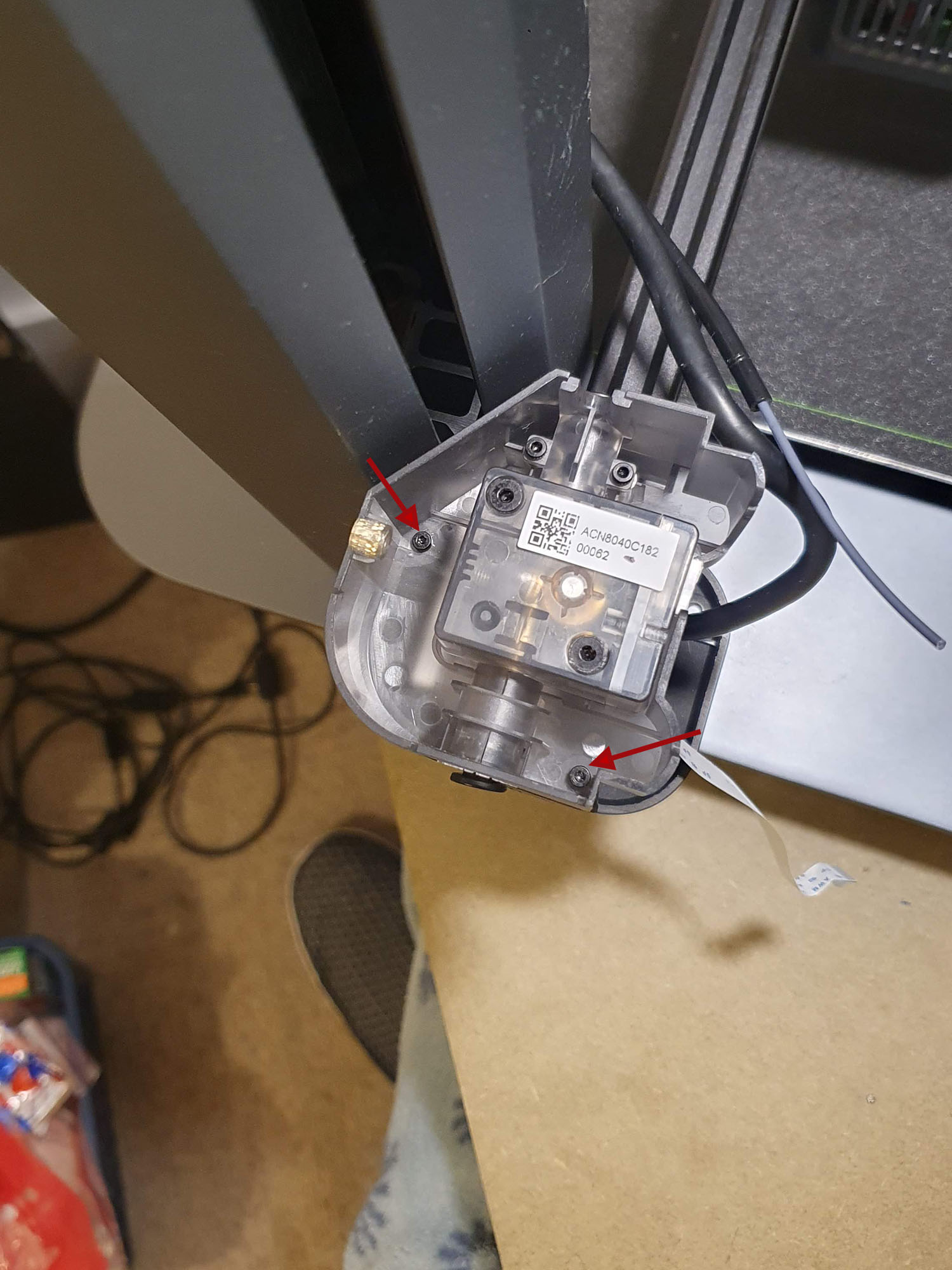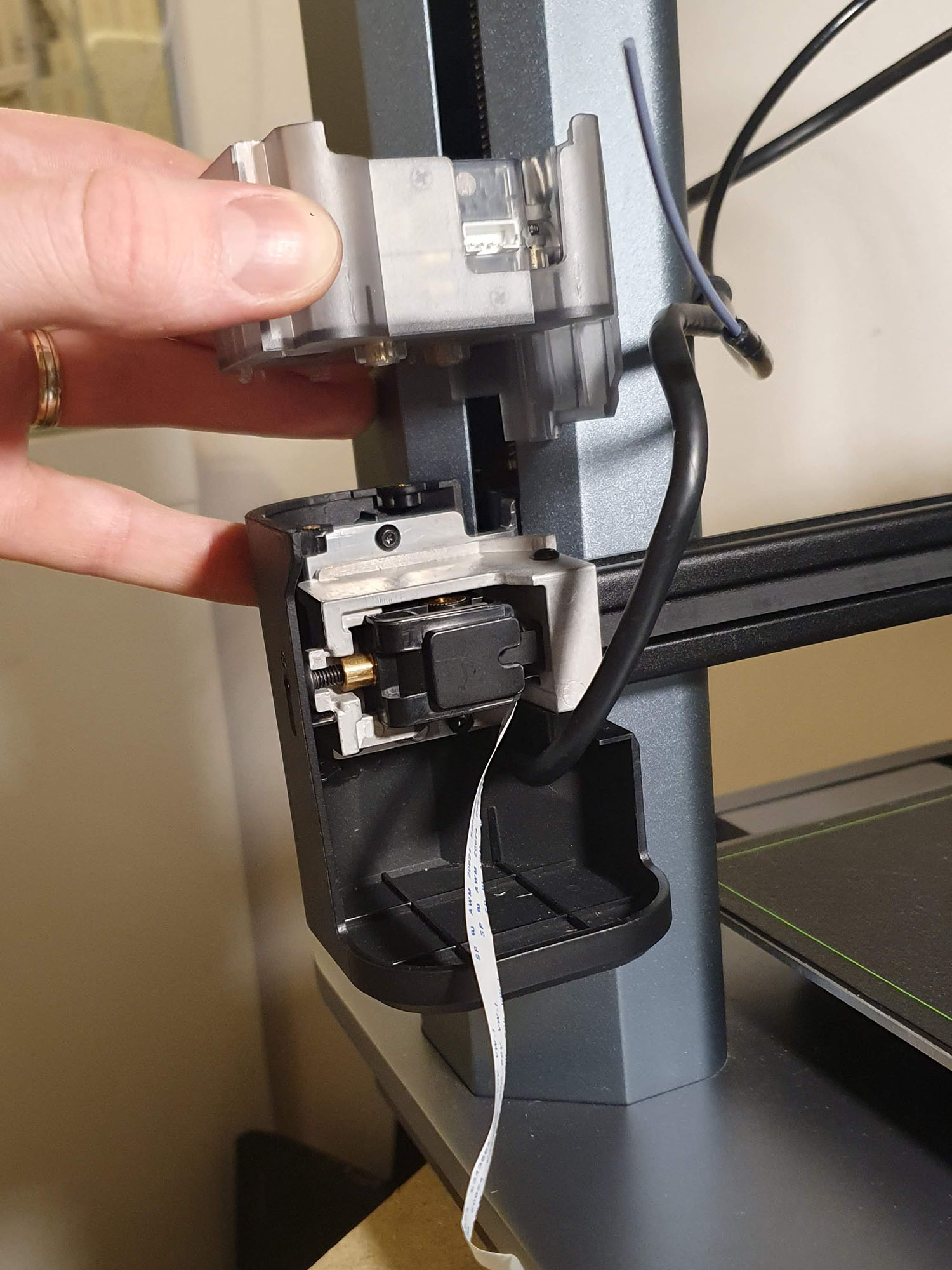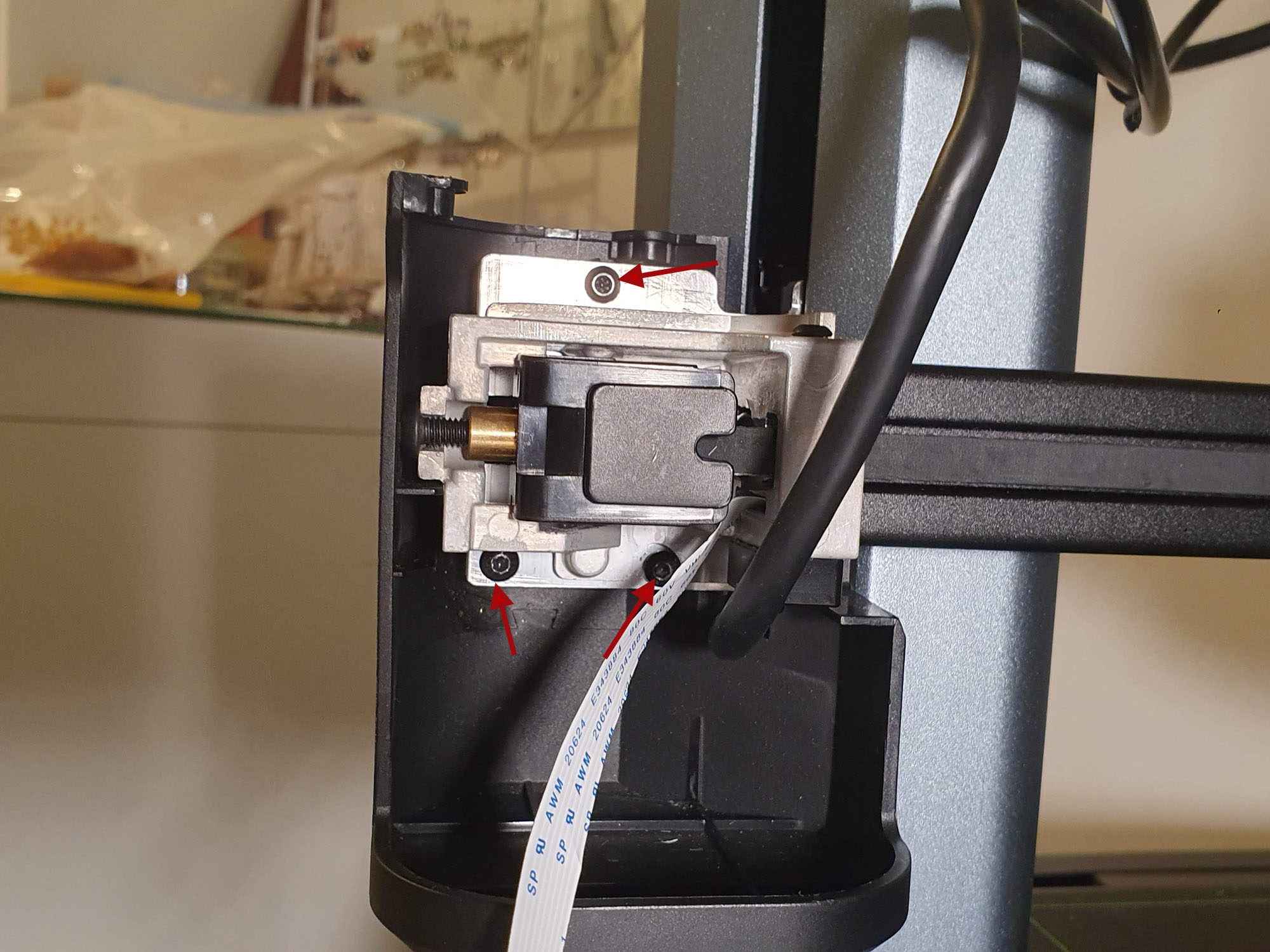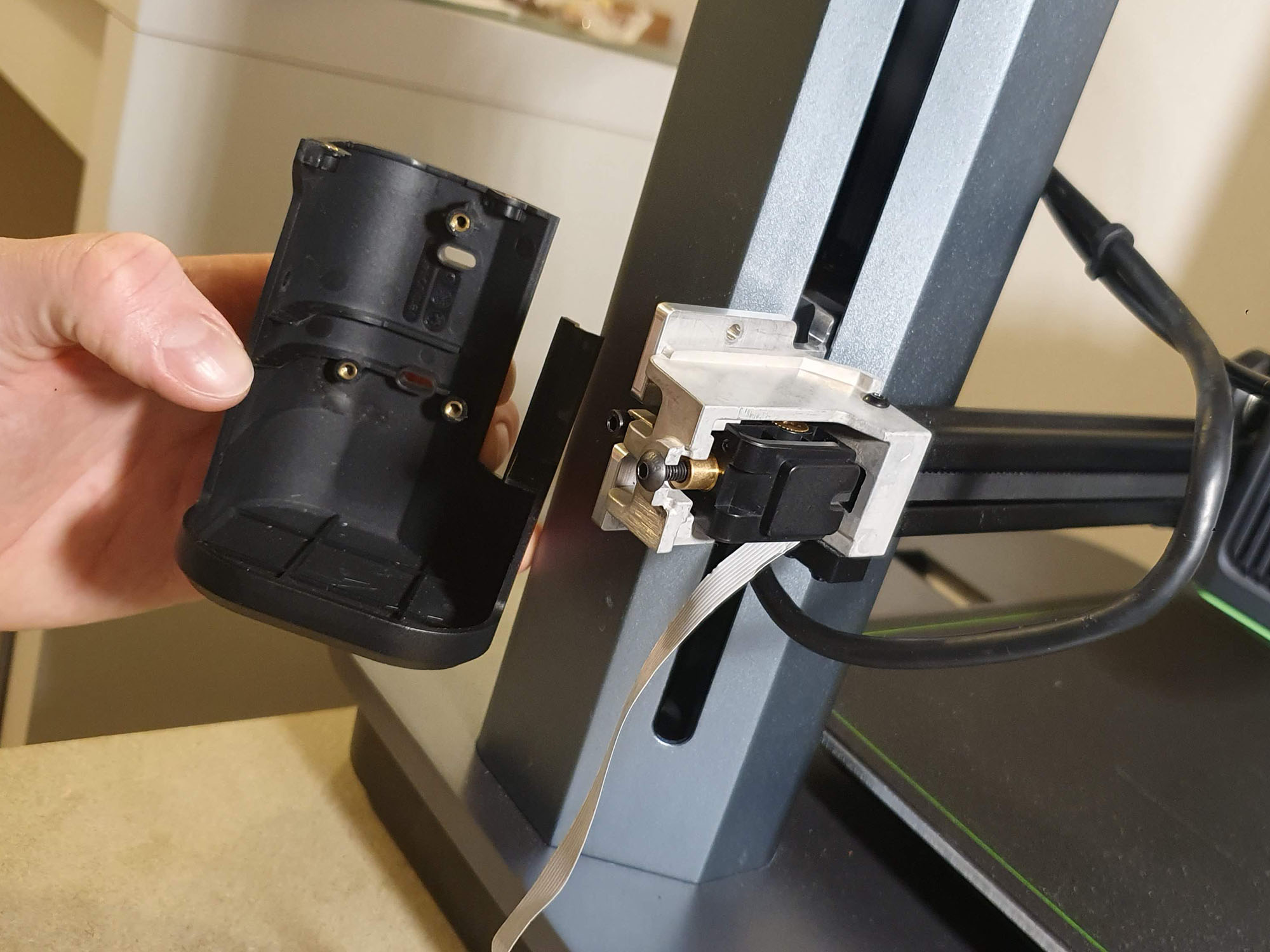 The GREEN arrowed screws (M4x8mm - stock screws use H2.5 hex bit) lock the position of the sliding blocks relative to the X-axis gantry bar. To adjust the tension the green screws need to be slightly loose, but not totally loose, to allow sliding of the metal part.
The RED screw (M4x12mm - stock screws use H2.5 hex bit) applies pressure to push the Z-axis sliding blocks inwards.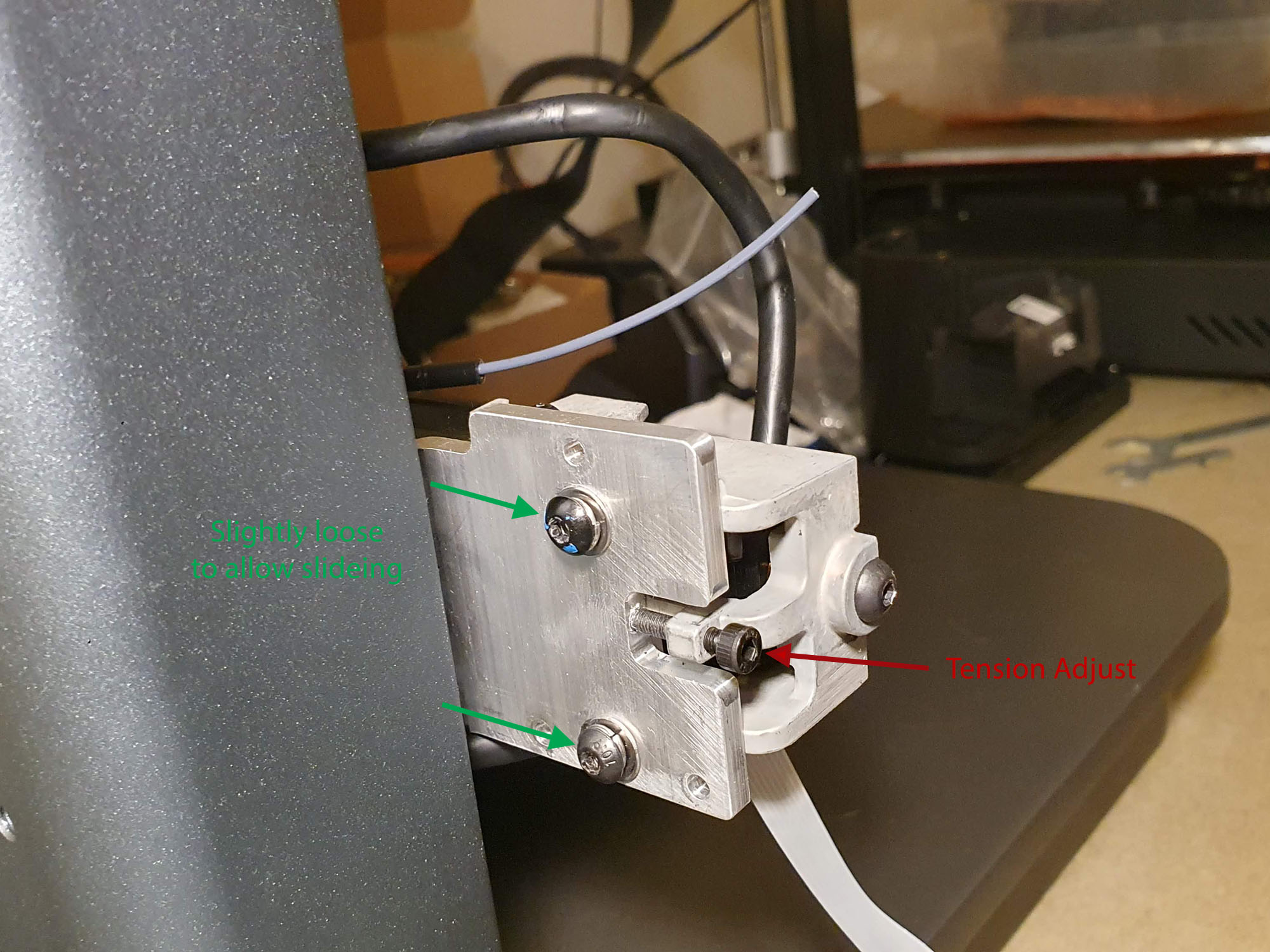 Tighten the red screw little by little while checking for loose movement by twisting the x-axis gantry beam. When you are satisfied, re-tighten the Green screws to lock the position. Check that tension is not too high by power-on the printer and move the Z-axis by the menu. The filament sensor and LED ring on the left side is not needed to test the Z-axis. When happy, reassemble by following this guide in reverse order.
Not sure how to reconnect this cable? No worries!
To reconnect the RGB Ribbon Cable properly, align the part of the cable that has the metal pins to the part of the connector in which you also see metal pins.